SR FORT BELLE FONTAINE OF ANGEL'CROSSINGS ASCA Mjr pt DNA VP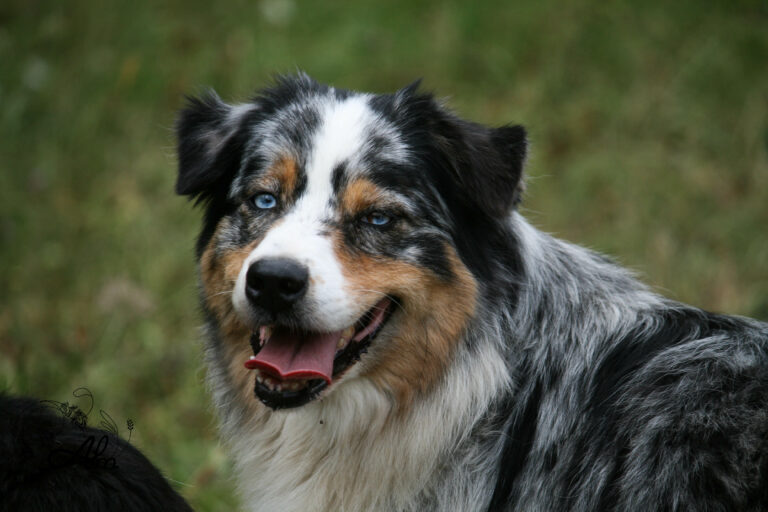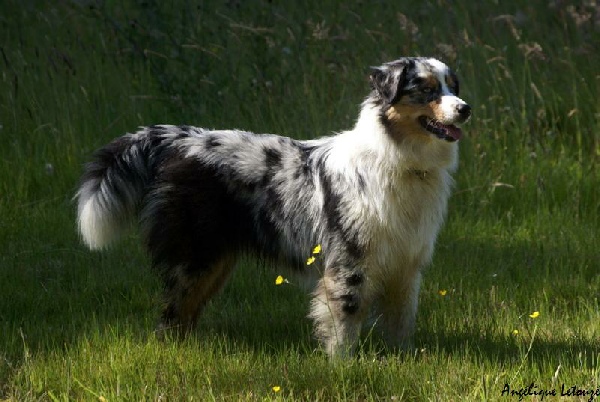 Sire : SR Some Kind Of Magic's He's All That "Indiana"
Dam : Dakota Dreamcatcher's Spirit Of Sipawaban "Dakota"
Breeder : Of Angel'Crossings
Blue merle (red factored)
Cotation : 4 sujet recommandé 
ASCB Club winner 2012
Hips dysplasia : B/B
Elbows dysplasia : 0/0
Eye exam : clear
Full dentition scissor bite
MDR 1 : +/+
CEA : carrier
PRAprcd : clear
HSF4 : clear
DM : clear
Genetic profile : Antagène & ASCA
Size : 51 cm
CANT (herding test)
Pedigree : FCI & ASCA
Coyote was born at home…

Temperament, energy to spare, an Australian shepherd ! 

"Coycoy" or "la boulette" is a dog very close to us, reserved with strangers, it will not follow you.

An immoderate love for mud inherited from her parents, always ready for a game with other dogs, Coyote is a charming who does not place her trust easily.