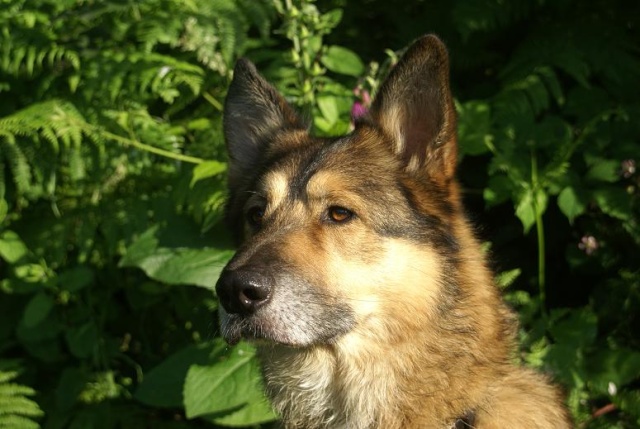 March 17, 2002 - July 11, 2016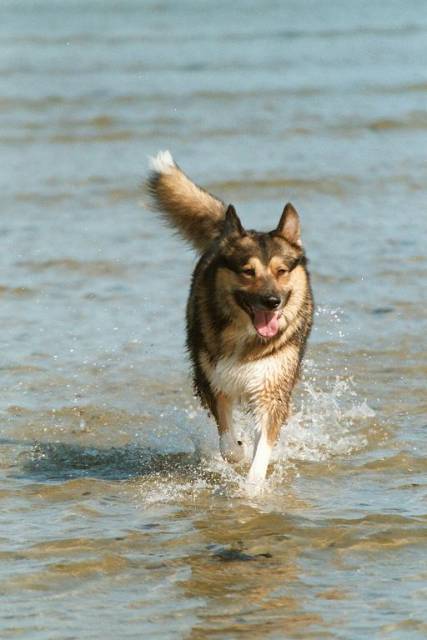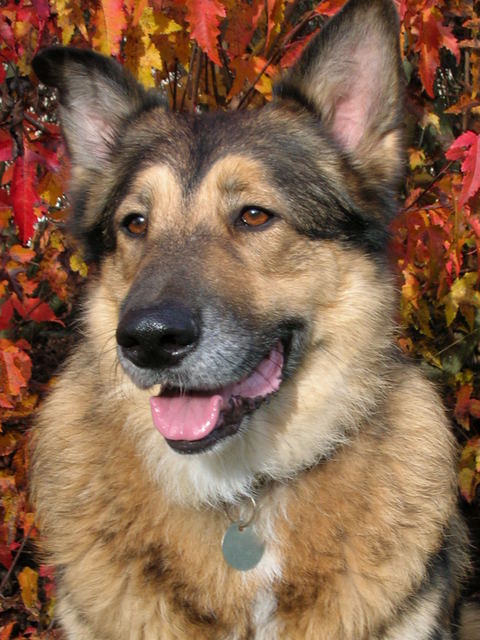 A meeting in June 2004 at the shelter in Rennes… He was looking for a family, he was two and a half years old.
It was love at first sight. And after two weeks of reflection, he was at home.
Roucky is a canine soul mate, the one who understands without having to say anything.
Mister Roucky is a character. Speak to him and he will tell you a lot of things.
Its mix between  German Shepherd and Malamute makes it a striking mix : it has the intelligence and ease of learning of the shepherd, but in the background it is a Nordic a little bit stubborn.
A little bit dog, a little bit wolf, you cannot forget him. He knows how to use his smile and his eyes to charm you.
When he arrived at home, he had no education, what a nice revenge for this dog who today is a crazy about dog dancing. Being a clown is his thing.
Protective towards his family, it is the dog that loves to live in group. A simple look is enough for other dogs to understand. He's a wonderful puppy educator.