CH. ALADDIN'S VIVA LA FRANCE
March 28, 2001 - April 17, 2014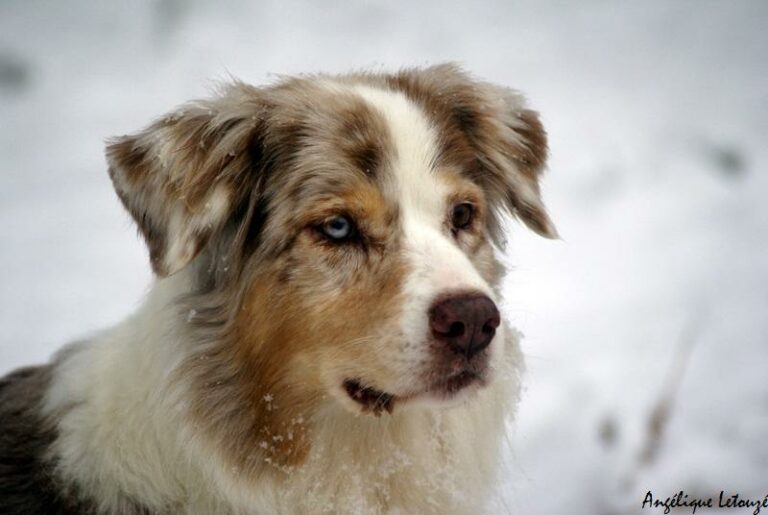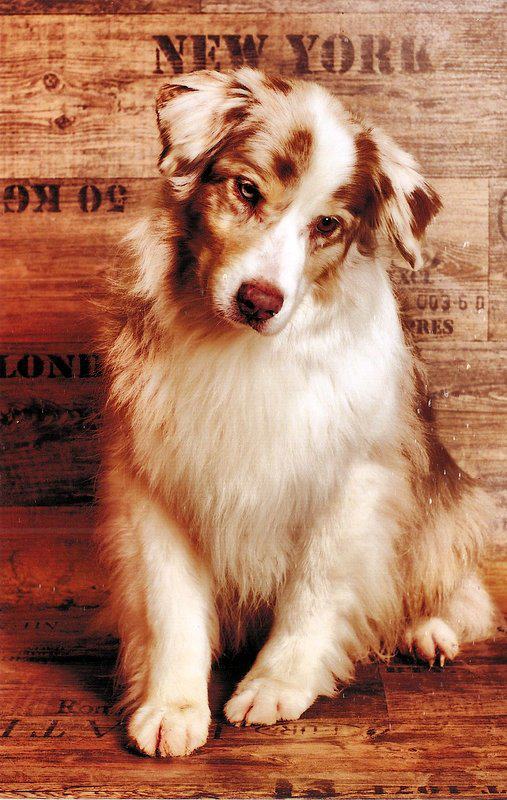 Sire : CH Medalion's Fire By Aladdin 
Dam : Aladdin's Hot Event
Breeder : Diana Farthing "Aladdin" USA
Red  merle 
Cotation : Elite A
Luxembourg Champion
Luxembourg veteran Champion
Hips dysplasia : A/A
Eye exam : clear
Full dentition scissor bite
MDR 1 : +/+
CEA : clear
PRAprcd : clear
HSF4 : clear
Genetic profile : Antagène
Size : 53 cm
Pedigree : AKC, FCI & ASCA
Frenchie arrived home on December 26, 2008 for her retirement.
It is an immense joy to welcome her, who is a bitch with a wonderful temperament.
Frenchie is Beaver's grandmother, she is in the pedigree of many French dogs…her children and grandchildren took over.
She is a very cuddly bitch, she likes hugs. Always happy, she jumps in your arms to be cuddled. She likes to move, and she likes to have a ball in her mouth.
But be careful, Frenchie is a female with temperament, she likes to lead her little world around!
Thanks Laurence for sharing your Frenchie with us.
Our Queen passed away on April 17, 2014 at the age of 13. 
Until we meet again.