(M') DON'T BE A COPYCAT, BE AN ORIGINAL OF ANGEL'CROSSINGS DNA CP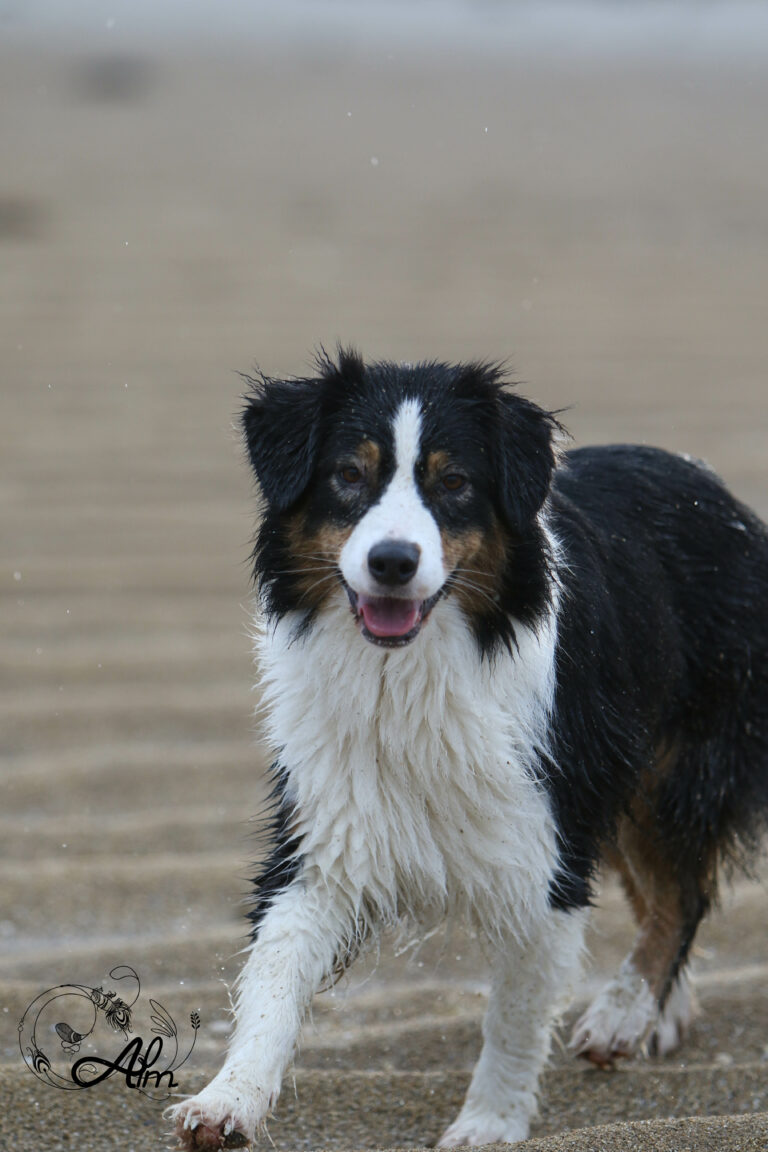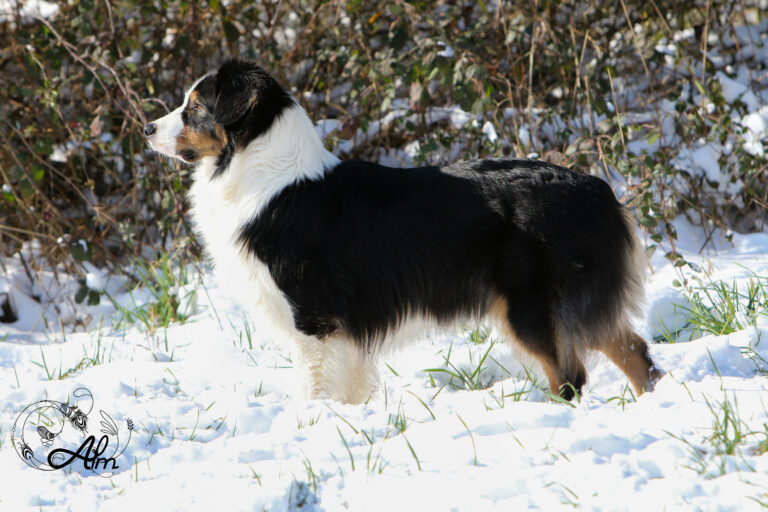 Sire : CH Just Keep On Trucking To Malpaso Of Angel'Crossings "Trucker"
Dam : CH Stromy Lee Wish Upon A Treestarr "Disney"
Breeder : Of Angel'Crossings
Black tricolor (red factored) 
Hips dysplasia  : OFA Good
Elbows dysplasia : OFA Normal
Eye exam : clear
Full dentition scissor bite
MDR 1 : +/+
CEA : clear
PRAprcd : clear
HSF4 : clear
DM : clear
HUU/ CD/CO/NCL6/CMR1/ICM : clear
Genetic profile : Antagène & ASCA
Sizee : 48 cm
Pedigree : FCI & ASCA
Nicknamed «Poune» or Torchlette 2.0 for her resemblance with her aunt Cassidy, Piper has HER personality, totally different, the resemblance is just physical.

A lively little girl, always cheerful and ready to please, Piper ADORES everyone, both human and dog.

Small model, she inherited the goat/cat capacity of her great grandmother Dakota.