TICK TICK BOOM ! OF ANGEL'CROSSINGS
September 18, 2022 - December 9, 2022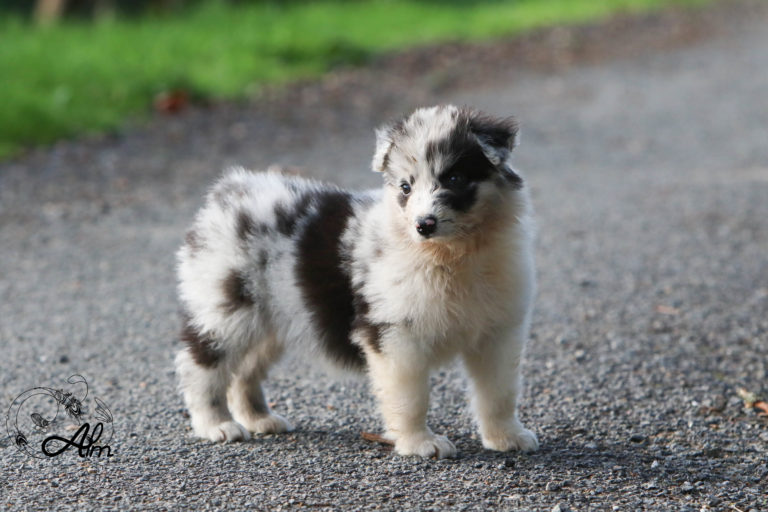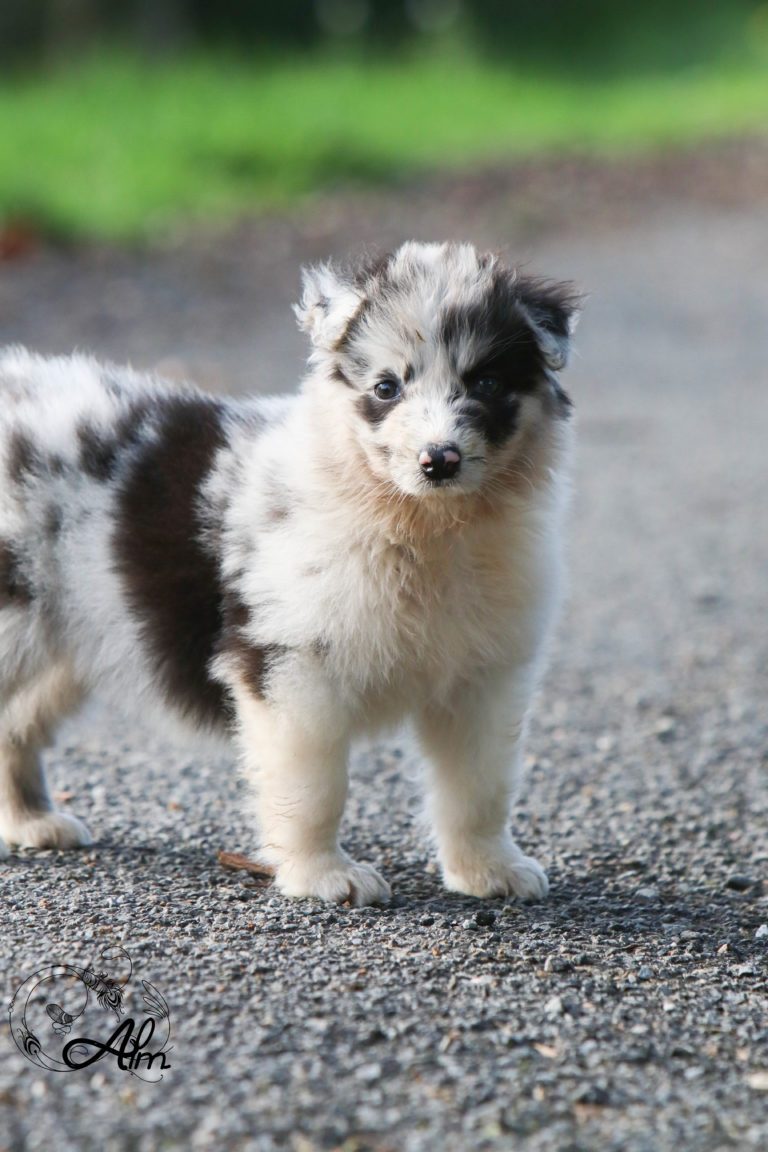 Sire : CH Malpaso's Lighter Shade Of Dark 
Dam : Jazzin'It Up At Malpaso Of Angel'Crossings
Breeder : Of Angel'Crossings
Blue merle bi
Eye exam : clear
Brachygnatism
MDR 1 : +/+
AOC : clear
APRprcd : clear
HSF4 : clear
DM : Clear
Genetic profile : Antagène
Pedigree : FCI & ASCA
Tatum didn't stayed a long time with us but if angels exist, she was one of them.
Full of life, always happy, Tatum loved everybody, dogs and humans.
The kindest puppy in the world.
Her life ended in her sleep.
Run, fly, little angel, you are forever in our hearts.