When you inquire about a puppy or a litter to come, please tell us a little more, your motivations…
Emails with only "I'm looking for a blue merle puppy (with blue eyes)", will get no response.
We do not answer to requests based on color or whether or not a tail (the australian shepherd is a short tailed breed)
PRIORITY IS GIVEN TO THOSE WHO WISH TO NEUTER THEIR ANIMAL.
We don't answer to SMS.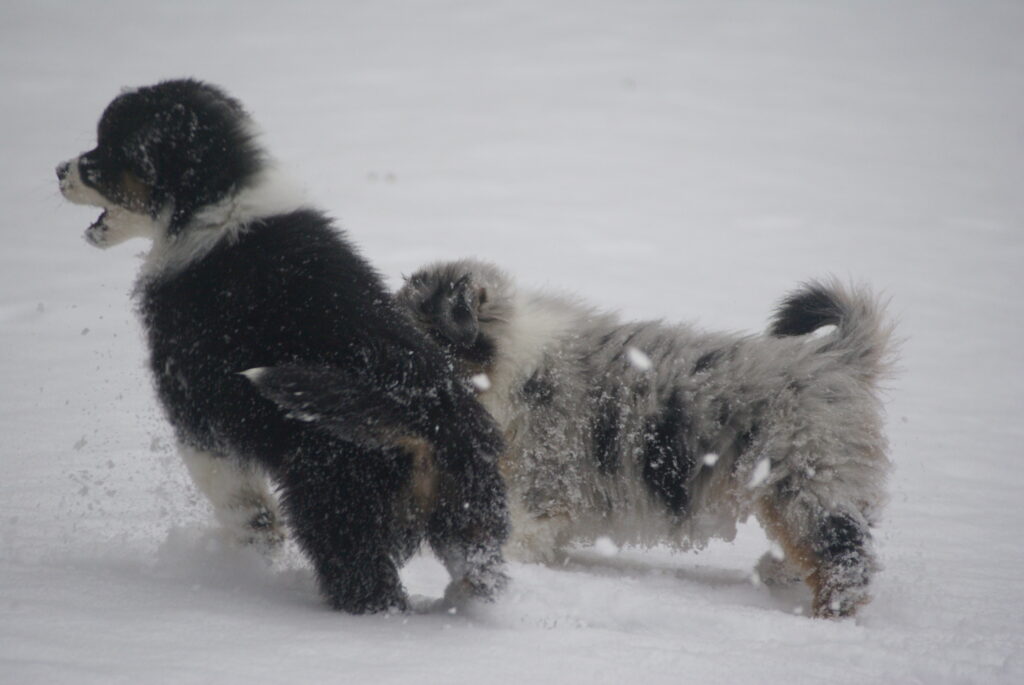 Next litter : 8 puppies born on  may 22 th, 2023