BANSHEE RED DU PARADIS SAUVAGE DE MENESTRUEL DNA CP
August 4, 2006 - June 3, 2021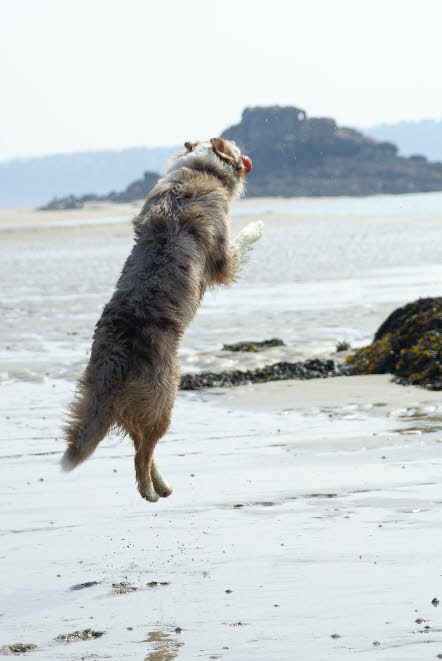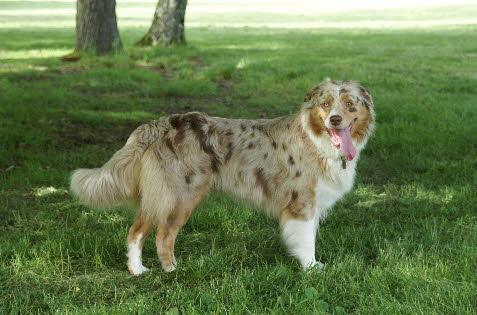 Sire : CH U2 Black Du Paradis Sauvage de Ménestruel "U2"
Dam : Shana
Breeder : Céline Coosemans & Sybille Boutarfa "Du Paradis Sauvage de Ménestruel"
Red merle
Cotation : excellent
Hips dysplasia : A/A
Elbows dysplasia : 0/0
Eye exam : clear
Full dentition scissor bite
MDR 1 : +/+
AOC : clear
APRprcd : clear
HSF4 : clear
DM : +/-
Genetic profile : Antagène & ASCA
Size : 52 cm
CANT (herding test)
Temperament test excellent
Pedigree : FCI & ASCA
Banshee is the first Australian to arrive home.
Banshee is a female who loves to move ! Versatile, she is always ready for a new activity.
Her favorite activity is to play ball.
Very active, she needs to work out. Banshee works nicely on sheep and goats and cattle.
Very attentive and close to me, she likes to work. Moreover, she is particularly guardian but without any aggressiveness.
Banshee prefers to go crazy and gallop in the fields rather than show up on the conformation ring.
Close to the human, it will quickly roll at your feet to have hugs.
Banshee has been retired since September 2014.
Banshee passed very shy from her 15 th birthday.