Our puppies are not furniture but living beings, we are very attached to their well-being in their future families.
We do not do final reservations until the puppies are born. 
We do not have waiting list.
If you absolutely want a particular color, please do not contact us (same if you absolutely want a tail: the Australian Shepherd is a short-tailed breed).
Reservations are taken in their order of arrival and based only on the temperament (and gender of the puppy). 
Puppies are sold 1600 € (pet, without breeding rights), prices may vary.
PRIORITY TO THOSE WHO WISH TO NEUTER THEIR ANIMAL.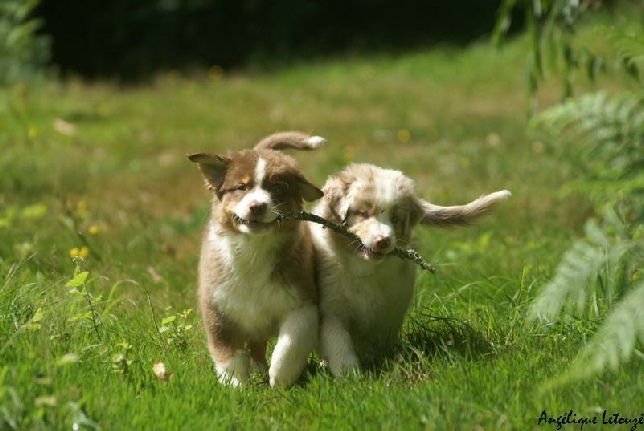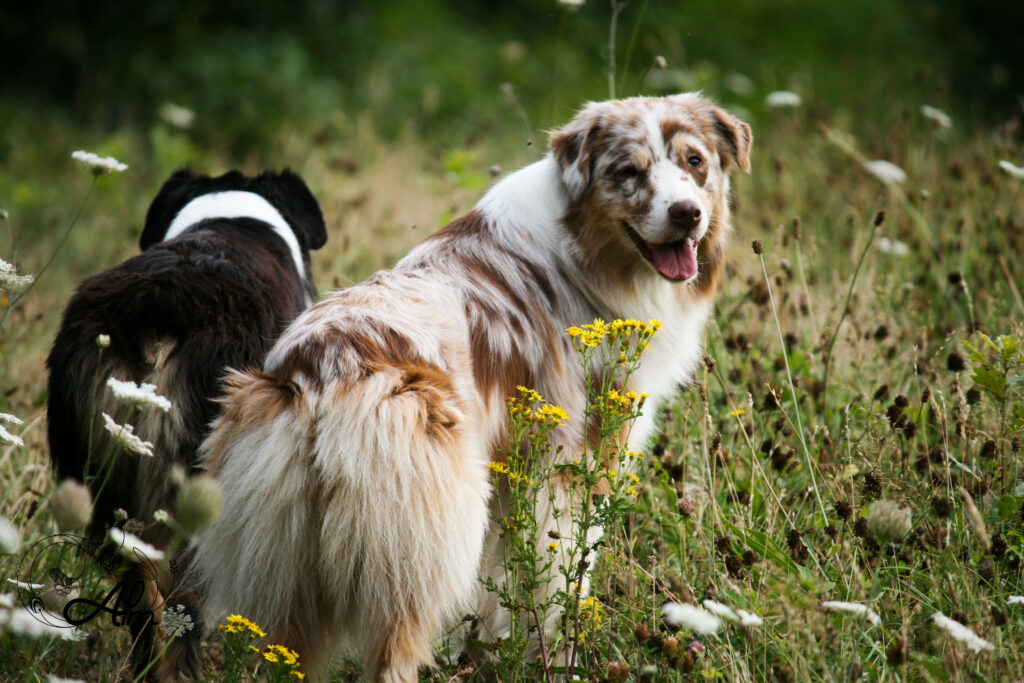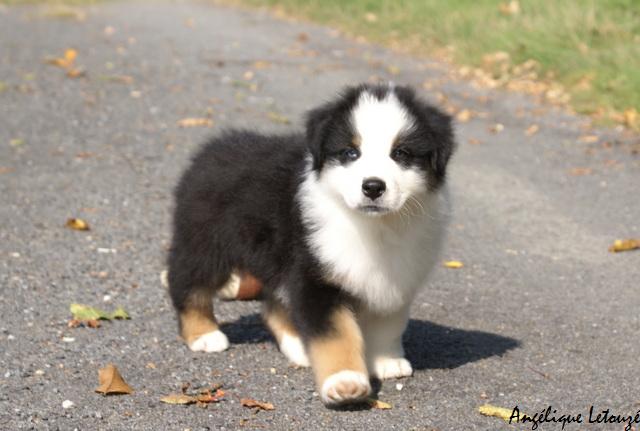 We will ask you a 500 € deposit.
You can visit the puppies at 4 weeks old.
You have pictures via email or on our Facebook page.
When puppies are 6 weeks old, we confirm together the choice : we choose the puppy best suited for you according to the activities you want to do with him (dog sport, show…), your lifestyle…
Puppies are available and can join their families at 10 weeks or later.
No puppy leaves home before 10 weeks.
For any question, contact us.
The well-being and development of your puppy require a relationship of trust between you and his breeder…
BEFORE BEING YOUR PUPPY, HE WAS OURS.